It's been a while since I posted anything related to my bike. I've done a couple of mods this season. New pipes and foot pegs. The pipes are much more vocal compared to the stock, and moderately louder than the holesaw mod. The holesaw mod made a high pitched glass tone, whereas the cobra pipes are a deep guttural tone. I made sure to pick something that has some character, but wouldn't draw unwanted attention. A past mod are the mirrors, and I also removed the make-shift saddlebag mounts that were on there from the last guy that had the bike. Looks much cleaner without them. Also shinier.
From the first commute of the season.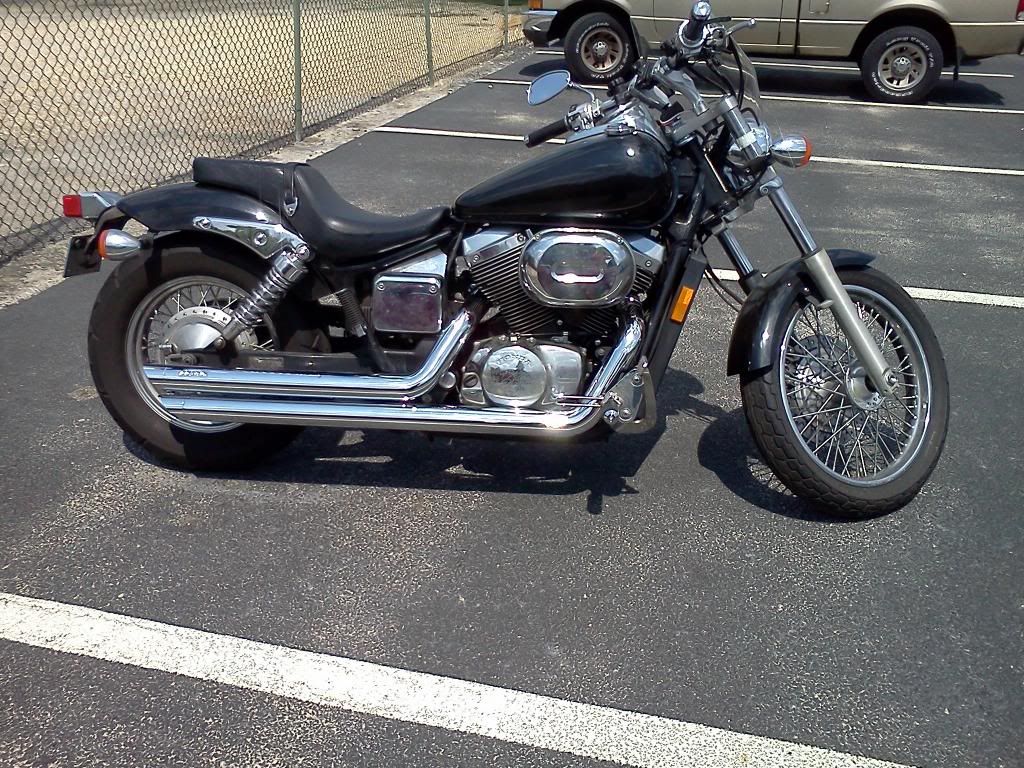 Since you can't see the pegs and I'm too lazy to get another pic, these are what's on there. Just not those specific mounts.
http://www.bikebandit.com/kuryakyn-m...pegs-small-iso
.
My next plans are headlight, taillight and turn signals. Even further down the line are some L.E.D.s.. just not blue again.